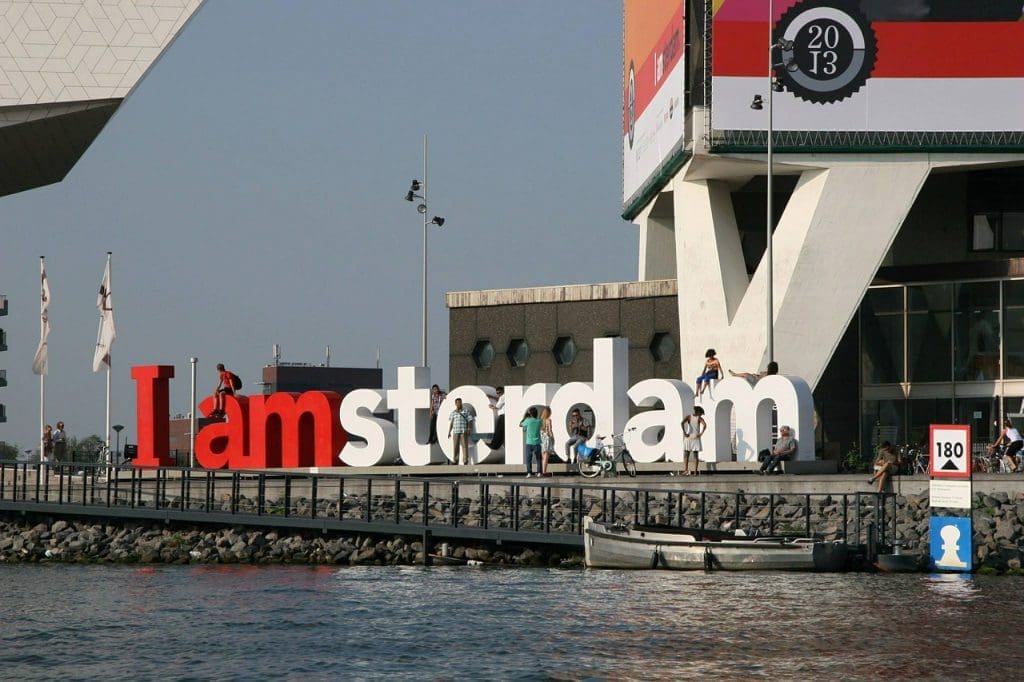 The letters I amsterdam could be found on the Museumplein until 3 December 2018. The letters were a tourist attraction and stood in front of the Rijksmuseum. It was a very popular sign of Amsterdam where many pictures were taken. The letters were removed at the request of the municipality. Many tourists now in 2023 wonder where the letters I amsterdam can be found. The I amsterdam sign is now being placed in lesser-known neighbourhoods to make events and attractions more attractive for tourists.
Is the I amsterdam sign still there?
Yes, but not in the museum square. The original I amsterdam letters travel around. The red-and-white I amsterdam sign, more than 2 metres high and 23.5 metres wide, covers a variety of events and attractions.
Where can you find the I amsterdam letters?
Outside at Schiphol plaza. Wherever the buses can be found. There the I amsterdam letters are ready to take a nice picture.
The I amsterdam letters can also be found at Sloterplas in West. This I amsterdam sign is designed as a free-running and parkour track. Some letters are flat and others are pulled apart. You're not in the right place for a nice Instagram picture.
The set that travels around the city, appears at various events, festivals and celebrations. On this page you will find where it is at the moment.
A popular place to find the I amsterdam letters is in front of the A'DAM Lookout on the Overhoeksplein. You'll find this place on the IJ in Amsterdam North. Here you can take a picture with the letters and also have a nice background of the water and the Central Station.