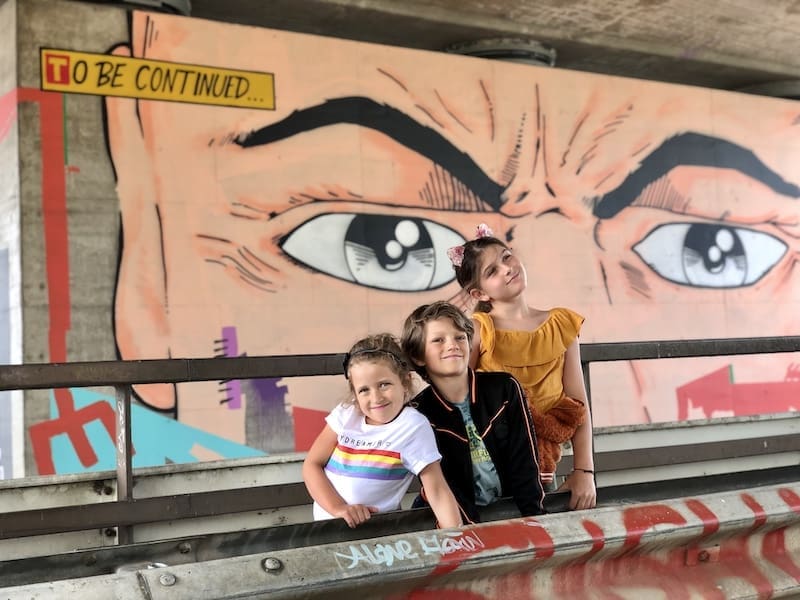 Most of the tourists who visit Holland for a city trip, focus on Amsterdam. But the Netherlands has many more charming cities, with a rich history that are worth to visit. Like Arnhem, like Arnhem, which is only an hour's drive from Amsterdam. Today I'll tell you what you can do in Arnhem.
The Party Aardvark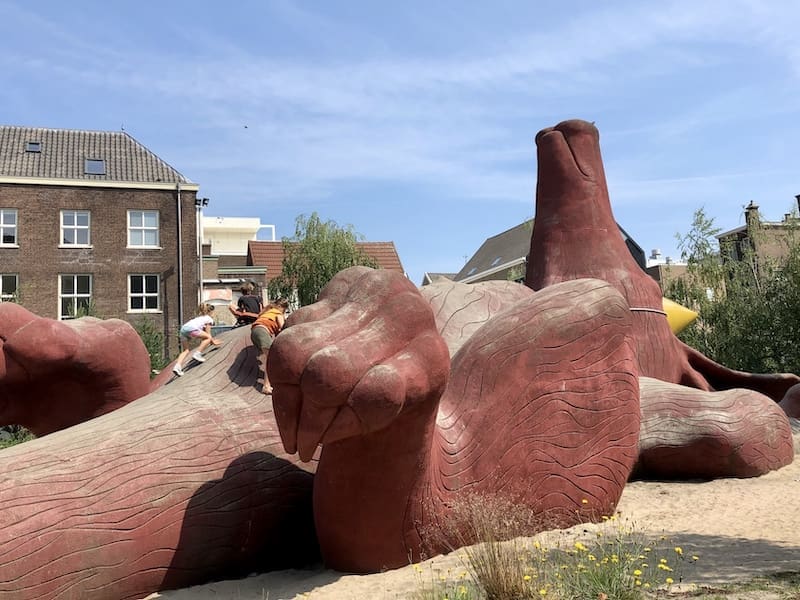 In the centre of the city of Arnhem, you will find a gigantic work of art. It's a party aardvark. For children it is quite an invitation to climb on it. It is made of concrete and steel, is 30 meters long, 9 meters high and 13 meters wide. It is a gift from Burgers' Zoo to the city of Arnhem, in honor of their 100-year anniversary. You will find the sculpture in the Bartokpark, next to Rozet.
Nelson Mandela Bridge
The Nelson Mandela Bridge in Arnhem is a bridge over the river Nederrijn that connects the inner city of Arnhem and Arnhem-Noord. At first sight it's just a brid ge. But the words HUIZEN – WIND – DE STROOM – DE VERTE – DE UTOPIE – INDONESIE – DE BOTEN – DE ZEE – BLAUWE LUCHT, a remnant of the Sonsbeek event in 1993, are striking. Under the bridge you will find various street art, which is very entertaining to watch.
The Sabelspoort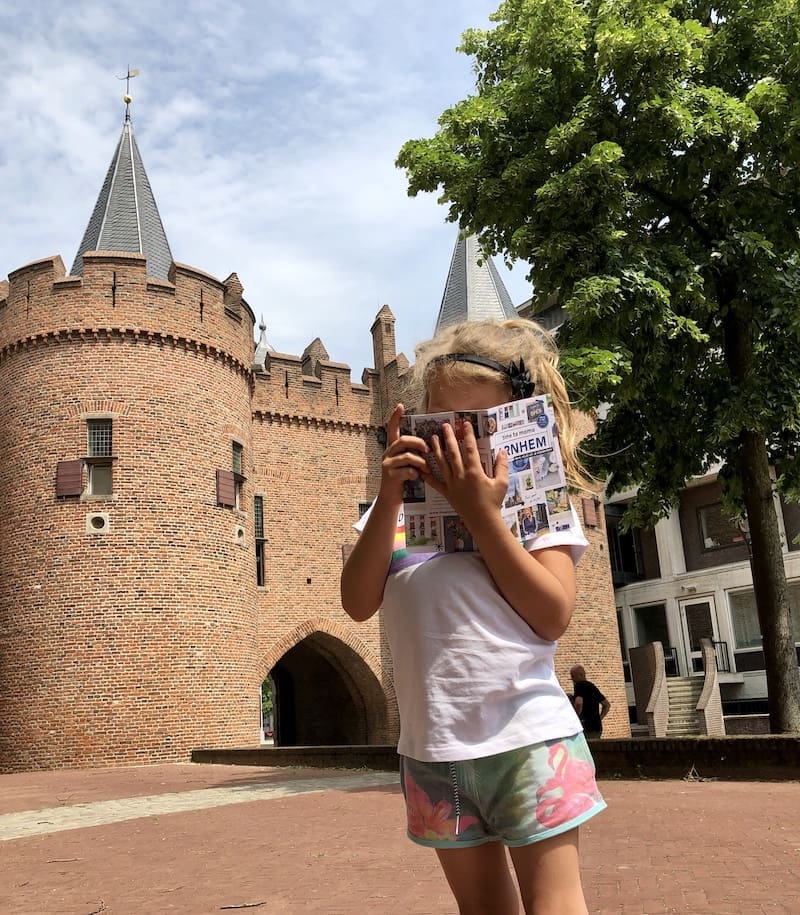 The Sabelspoort is a city gate of Arnhem. Super special how this gate from the 15th century is shining between two modern buildings in Arnhem. When I ask my children what they like better, the Sabelpoort or the buildings next to it, they unanimously agree: The Sabelpoort! It looks the most like a castle. But it wasn't used for that at the time. The Sabelspoort was also called Geckenpoort because it was used to lock up insane people and prisoners.
The 7 streets in Arnhem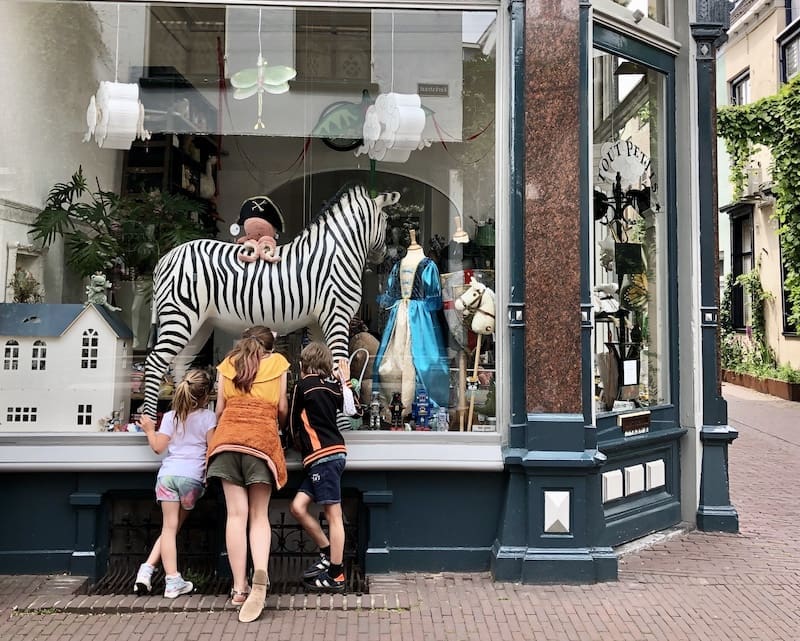 If you love shopping, then Arnhem is the place to be. Strolling through the 7 streets of Arnhem, with its various shops and historic buildings is the most fun. The 7 streets Arke Noachstraat, Bentinckstraat, Eiland, Kerkstraat, Pastoorstraat, Wielakkerstraat en de Zwanenstraat are in the old center of Arnhem. Besides the nice shops such as Fuchsia full of artifacts and Tout Petits with the coolest nostalgic toys, there are also many small terraces to be found.
From the 7 streets you can walk straight into the large shopping street, with its famous chains of shops. And this also makes Arnhem an excellent shopping city.
The Eusebius Church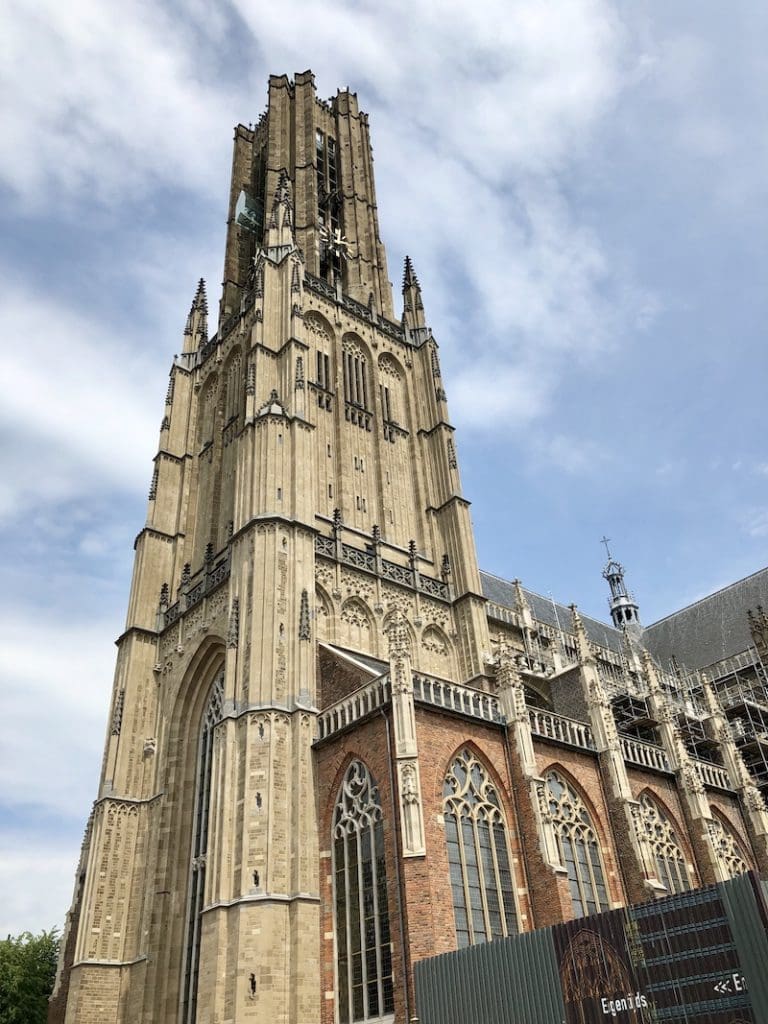 The Eusebius Church or Great Church in Arnhem is the largest and most important Protestant church in Arnhem. The church serves as a multifunctional location. A church service is held once a month. In addition, the Eusebius is used for a variety of activities. If you have steel nerves, you can take the panoramic lift in the tower to the Belvedere at 73 metres and visit the exhibition on the Battle of Arnhem.