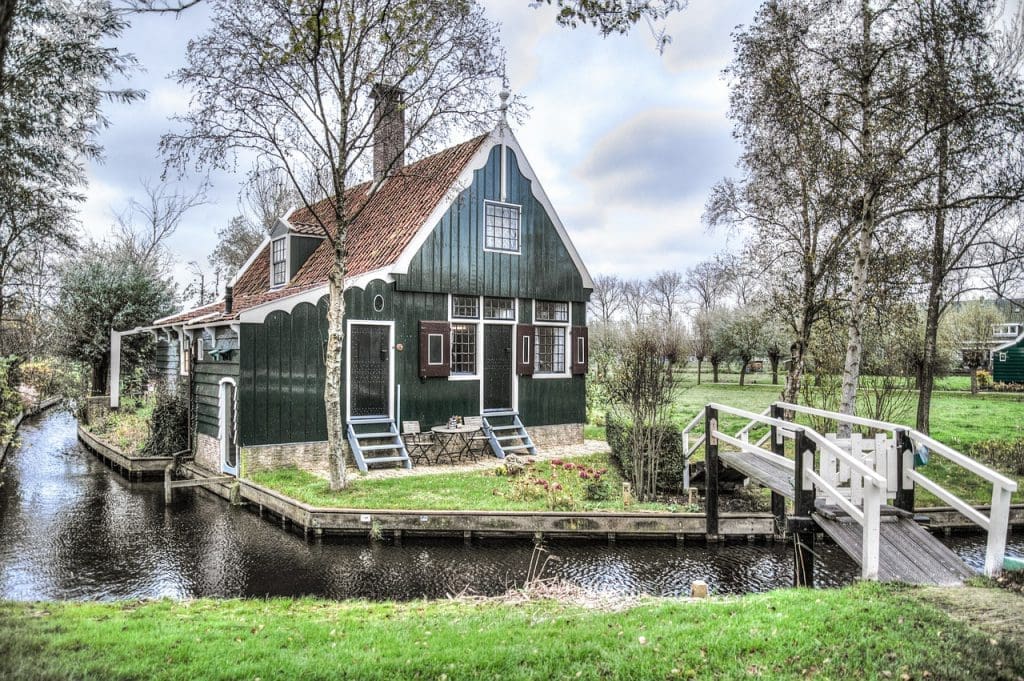 Your kids may have an endless wish list that includes the most expensive gifts. Yet the best gift to give a child is your attention. And when your children have experienced your genuine attention during a day out, they will not forget. Making memories together is a beautiful thing. When I look back on my childhood, it is not the birthday presents that give me warm feelings. But the spontaneous trip to an amusement park. Or that one time my mother took me to the movies, just like that. Those were the really fun things to do.
The Netherlands is a fantastic destination for families with children! In this article you will find lots of ideas for a fun day out or a fun activity with the kids. They are not presents with a bow around them, but with a golden edge. These things to do with kids are all in the Netherlands and most of them cost money. If you do not have much to spend, check out these fun ideas: fun things to do without money.
Whether you're looking for educational museums, outdoor adventures, or fun attractions, there's something for everyone to enjoy in The Netherlands.
The Zaanse Schans
Do you really want a Dutch day out? Then the Zaanse Schans is a wonderful place for a day with the kids! It is one of the most touristic places in the Netherlands. Enjoy being a tourist and take selfies in front of the windmills. And visit one of the many small stores and museums. And of course the Zaans museum!
At the Zaanse Schans you can wander around and for the Zaans Museum you need a ticket.
Efteling Theme Park
When we talk about amusement parks, the Efteling is the most famous gem in the Netherlands. The Efteling is also the largest amusement park in The Netherlands and is sure to be a hit with kids of all ages. This park offers a variety of attractions, including roller coasters, water rides, and more, as well as a range of shows and live performances. One of the highlights of the park is the Fairytale Forest, which features beautifully crafted fairy tale scenes that will enchant both children and adults alike.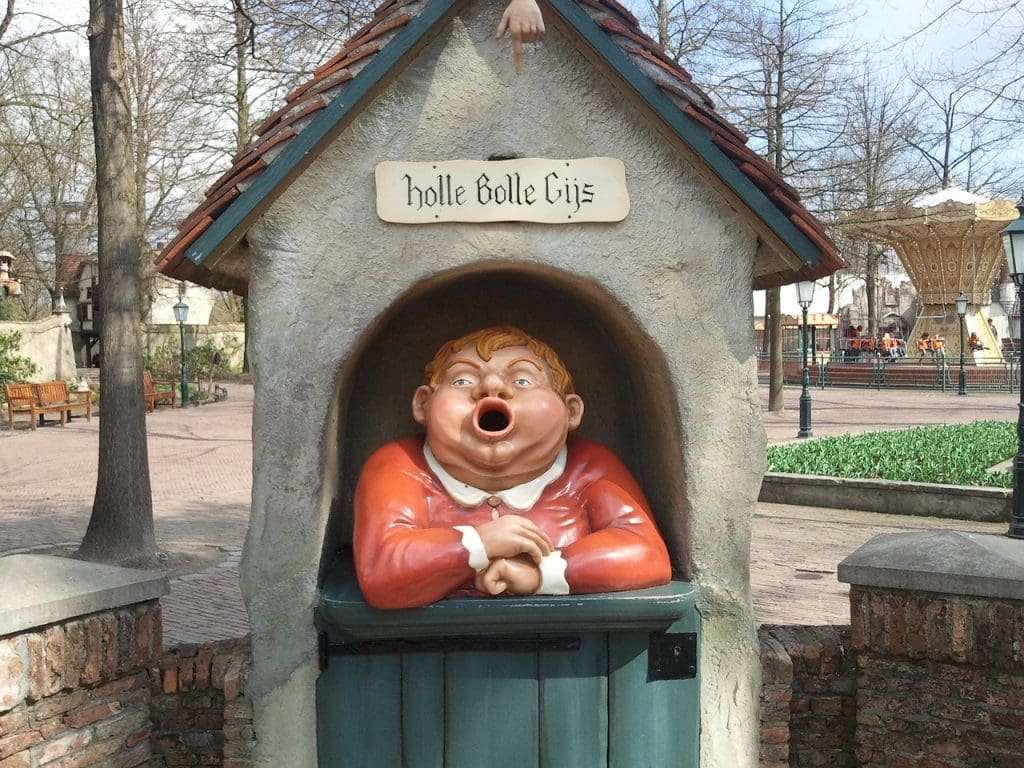 Van Gogh Museum
The Van Gogh Museum is a must-visit attraction for art-loving families. The museum features an extensive collection of works by Vincent van Gogh, including some of his most famous paintings, such as The Potato Eaters and Sunflowers. The museum also offers a range of interactive exhibits and activities that are designed to engage and educate children.
Canal Cruise in Amsterdam
Of course, a boat trip through the canals of Amsterdam is also really something you must do with children in The Netherlands It is is a fun and unique experience that the whole family can enjoy. You can rent a boat or do a canal cruise. A canal cruise allows you to see the city from a different perspective and learn about its history and culture. Many canal cruises offer audio guides or live commentary in multiple languages, making it easy for children to follow along. But just a boat trip in itself is quite an experience in Amsterdam!
NEMO Science Museum
When in Amsterdam, the NEMO Science Museum is a great place for kids to learn about science and technology in a fun and interactive way. The museum features a range of exhibits and experiments that allow children to explore concepts such as energy, sound, and light. There's also a rooftop terrace with fantastic views of Amsterdam. Right next to NEMO you will find the Scheepsvaartmuseum, with a recreated ship from the golden age. Also a really fun activity to do with kids.
Go to the Beach
A fun thing to do with the kids in The Netherlands, is going to the beach! The Netherlands may not be known for its beaches, but it actually has some fantastic coastal destinations that are perfect for families. Some of the best beaches include Scheveningen, Zandvoort, and Texel. These beaches offer a range of activities, such as swimming, sunbathing, and water sports, as well as plenty of restaurants and cafes where you can grab a bite to eat. Even if the weather is not so nice, pretty is common in the Netherlands, the beach is still fun! For example, go kite flying on the beach.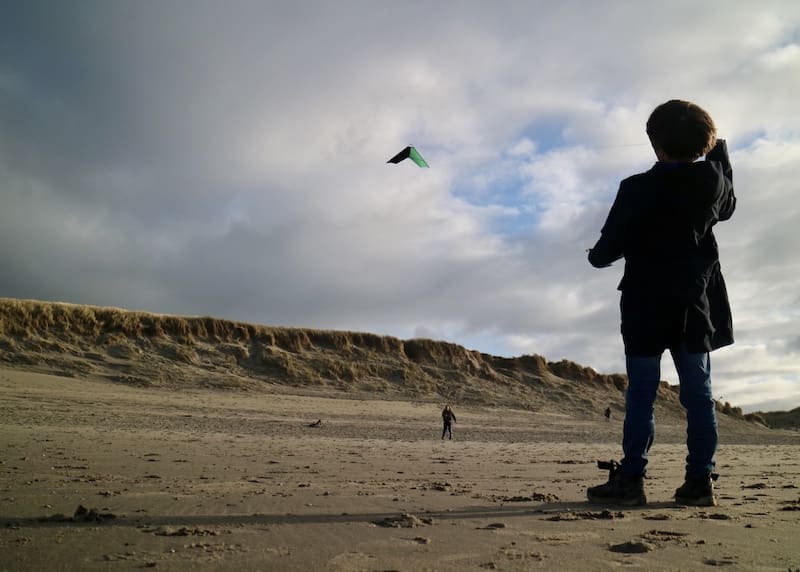 Hoge Veluwe National Park
The Veluwe is a beautiful natural area in the Dutch province of Gelderland. The area is as large as about 1000 km2 and consists of forests, moors and sand drifts. Within this nature reserve are several attractions, including the 2 nature parks the National Park the Veluwezoom and the National Park the Hoge Veluwe.
It's a great place for families to get out into nature and explore the Dutch countryside. The park offers a range of activities, such as cycling, hiking, and wildlife spotting. There's also a visitor center where you can learn about the park's history and ecology.
Kinderdijk
Kinderdijk is a UNESCO World Heritage Site that features a collection of windmills dating back to the 18th century. It's a great place for families with kids to learn about Dutch history and culture, as well as the importance of windmills in the country's past. There's also a museum and visitor center where you can learn more about the windmills and their role in Dutch society.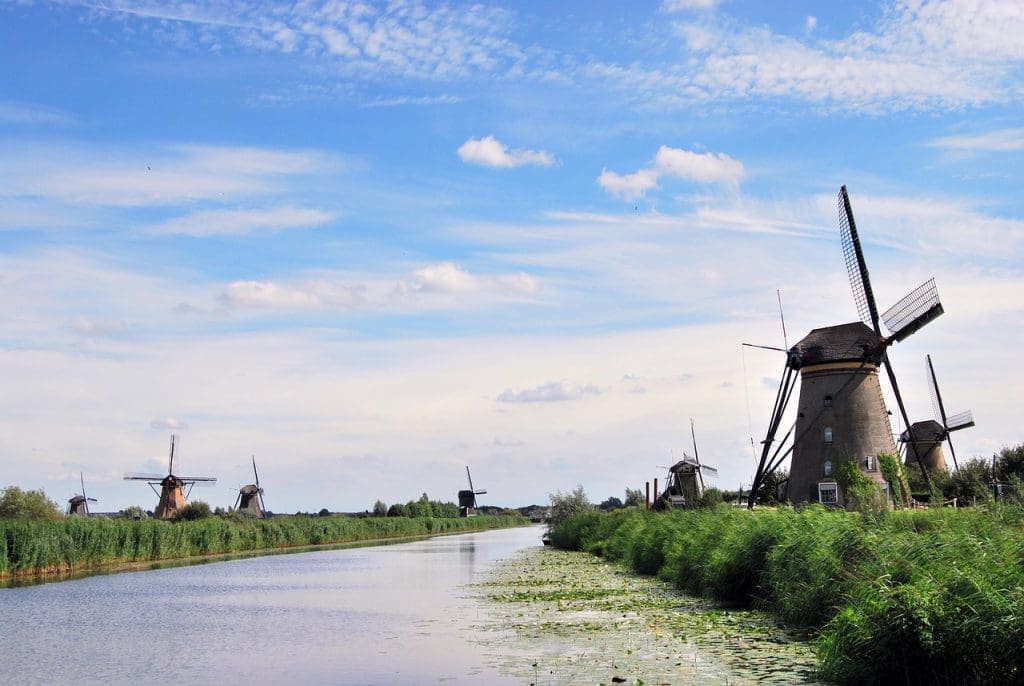 The Zuiderzeemuseum
Another Dutch getaway in North Holland; The Zuiderzee Museum. The museum shows the way of life in the Netherlands 100 years ago. There is a lot to do and see, both for adults and children. You'll find this museum in Enkhuizen, which is also home to Sprookjeswonderland; a fun theme park for the little ones!
Linnaeushof
Known as Europe's largest playground, without electrical devices and roller coasters. So all attractions you have to move yourself. You can also find a water playground, ideal during hot days. All in all, Linnaeushof is an must do getaway near Haarlem, in the province North Holland!
Archeon
Want to spend a day back in time? Then you should definitely plan an visit to Archeon when you are in The Netherlands! At Archeon you travel through different eras. From pre-history, through Roman times, to the Middle Ages. We think Archeon is a really fun, educational and entertaining park.
Utrecht / nijntje/miffy
If you've already visited Amsterdam, Utrecht is the next city to visit! If only for the Miffy Museum. Because this is surely the outing for toddlers and preschoolers in the Netherlands. Everything here is playful in different themed areas, but of course all in the miffy theme.
Arnhem
And then if you like to visit another Dutch city, we recommend Arnhem. This city is absolutly a fun thing to do with the kids in The Netherlands.
The Netherlands is a great destination for families with kids! There are enough things to do with the kids in The Netherlands, we are sure you will keep everyone entertained. Whether you're exploring the canals of Amsterdam, visiting a theme park, or going to the beach, there's something for everyone in our beautiful country.